My friend Sara went to Italy to make researches for her novel and she stayed in Rome a couple of days. We went around the city a whole day. We saw Caravaggio paintings, the courtyard with the spiral staircase of Roman Holiday, Piazza di Spagna, Altare della Patria, Teatro Marcello with the Jewish Quarter and at the end I asked her if she wanted to share her experience with the network and she accepted. Here my little interview.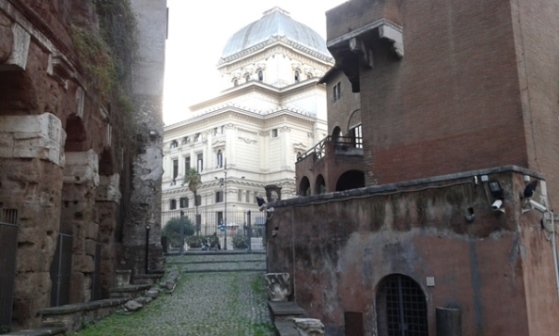 What was your  feeling during your walk around the city?
My feeling as we walked around Rome was one of awe, because of the sheer size of the city. I was captivated by the layers upon layers of history and how each successive power molded itself into the one that had gone before. For example, the Church adapting Roman buildings and Egyptian monuments for their own purposes. I also thought about what it would be like to live here, how easy or difficult it would be for someone like me. I thought about the humor in Bernini's sculpture and how human beings in modern times are not so different, we still get his humor 🙂 Mostly, I thought about the Romans then and now, this city is so alive, so confident and so full of stories. There is nowhere quite like it.
Is there something which stroke you about places or people in particular?
Two things struck me.  One was the Jewish Quarter because I felt connected to it, being part Jewish. Walking through the streets was like going back in time to when the Nazis were all too powerful. To see the names written on the plaques was very emotional, particularly that of the baby. The tomb of the unknown soldier and the memorial photographs of those killed in subsequent conflicts were very moving. The Wars were more visible to me and I felt the weight of sadness for all those who have been lost.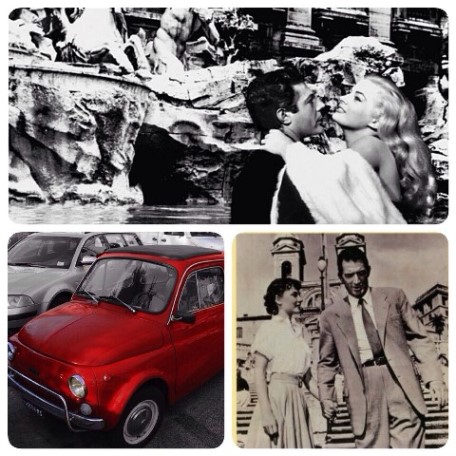 Which is the first thing you think when I say, Rome?
When I think of Rome, I think of the random acts of kindness I have experienced there, the people who have helped me and the wonderful friends I have made. I think of Amore, Art, Theatre, Politics, Caesar and Pompey. I think of the underbelly, the secret streets and what lies under them. I think of the glamour and the majesty of the architecture, I think of Keats spending his last days in that room next to the Spanish Steps and how he must have felt knowing he wouldn't get to see Shelley and Byron. When I was sitting looking at Fontana di Trevi, I thought of La Dolce Vita and how risque it was for its time. I think of Roman Holiday and finally, I think of owning a red, vintage Fiat cinquecento and speaking fluent Italian.     
Very nice my friend Sara. Thank you.