Yes, of course …  a little corner of Russia in Rome. Near the basilica of San Pietro, in Via del Lago Terrione, you can visit the Russian orthodox church of Santa Caterina d'Alessandria (built from 2001 to 2009). It shows the typical Russian golden spires onion-shaped and white wall with turquoise roofs. It is situated on a little green hill maintained very well. The height of the church and the height of the hill don't exceed the height of San Pietro. The bells are inside a little portico up the church.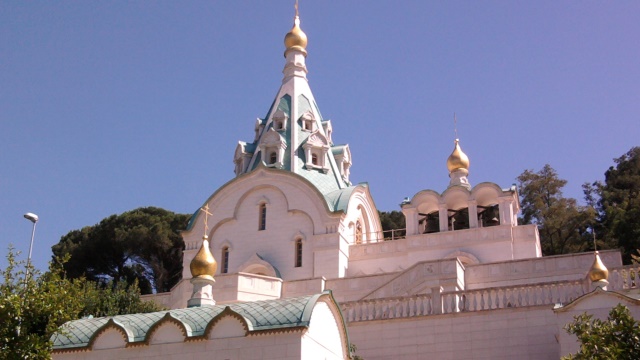 The interior of the church is little and you can find frescos in bright colours. On the right side there is the representation of the Nativity…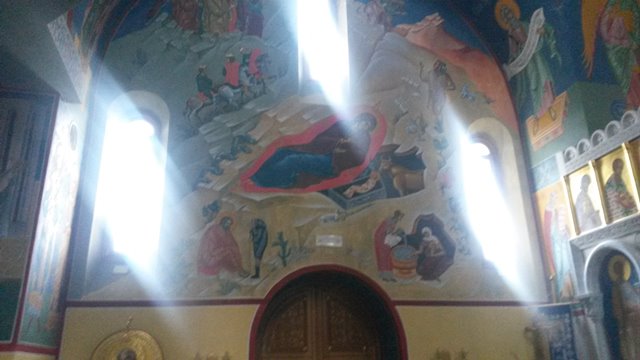 … and on the left side the one of the Easter.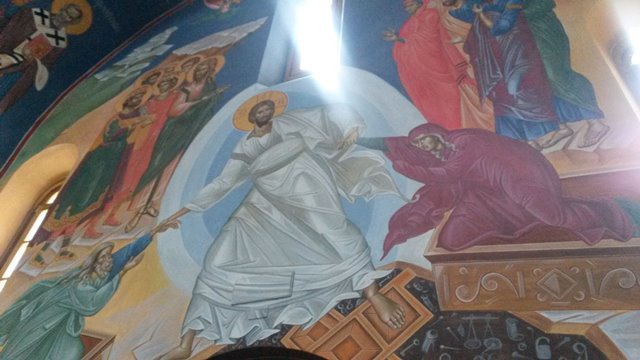 In the center the altar with icons of Saints.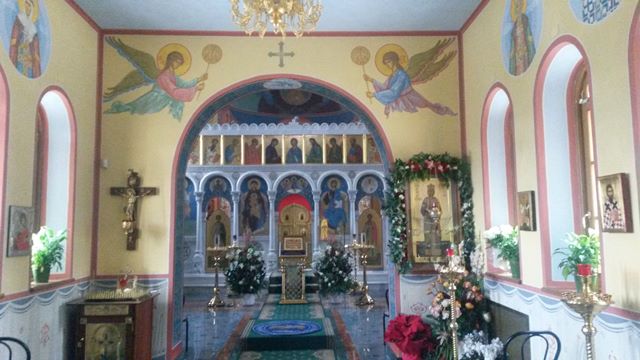 Santa Caterina is in the center of Rome but in an incredible oasis of peace, indeed. If you go in you could feel a particular atmosphere. You can visit it from 10 am to 5 pm but first it's better to call becuse it could be closed +39 0639375477.