When is the best time to visit Rome ? Actually every time is good, but there are periods which are the best for prices and opportunities: practically you could live as a Roman. Tourists in general don't take into consideration July, August, November, December, January and February but they should.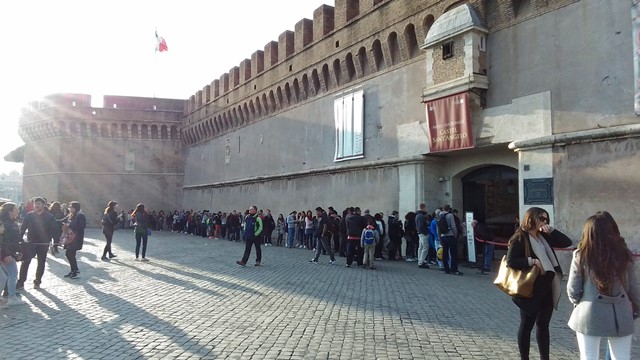 First of all the queues for everything  are short. For example the Vatican Museums (including the Sistine Chapel) are free on the last Sunday of every month, but on August, January and February, the queue is short and fast. It is the same thing on the first Sunday of the month when all the state museums are free: here is the list.
These six months (except Christmas time and New Year's Day) are considered low season so you can get the special offers of Hotels and Bed and Breakfast. Going around the city without crowd and enjoying every detail of this beautiful city. Here in Rome the climate is mild also during the winter, save rare exceptions, so you can always take a walk in the alleys and have a sight on the city from a roof terrace. In a city of art like Rome, November, December, January and February, are the best months from an economic and cultural point of view.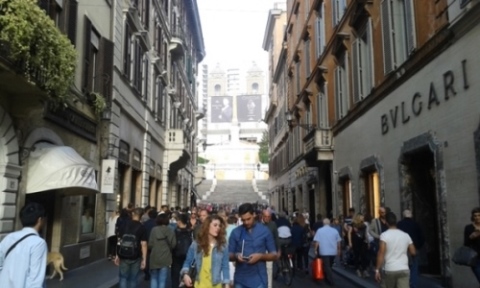 However for your holidays in Rome on August, I have to give you more precise information. It's very hot and during the week of the 15th, almost all the shops are closed. If you want to have a dinner  you have to go to Trastevere. Personally I don't like to stay in Rome on August, but many friends of mine say that it's the only period of the year where you can live well in Rome and maybe they are right. During the summer there are many events like concerts, open air cinema (in Trastevere there are free movies), exhibitions, etc. You can also go to the sea ( I mean Ostia because it is easy to reach also by public transport)  especially in the evening when it is very pleasant to have a walk on the boardwalk, maybe after a fish dinner.
Now all I can do is wish you  a great holiday.