Not everyone knows that here in the centre of Rome, in Largo di Torre Argentina archaeological site, besides the ruins of four Roman temples, there is a cat sanctuary. In this site live about 160 cats and an international group of volunteers takes care of them (www.romancats.com).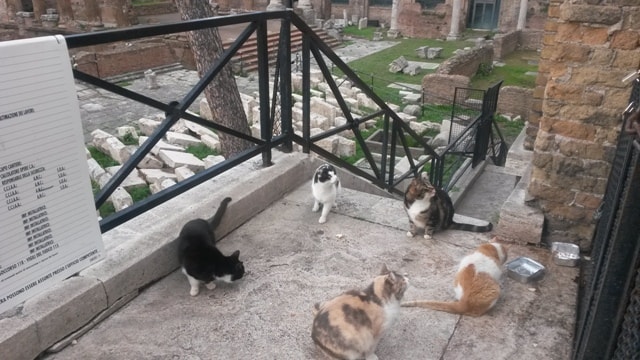 Look for the stairs going down and enter the place where the volunteers work. They will introduce some cats, those who want to live there and those who hope to be adopted.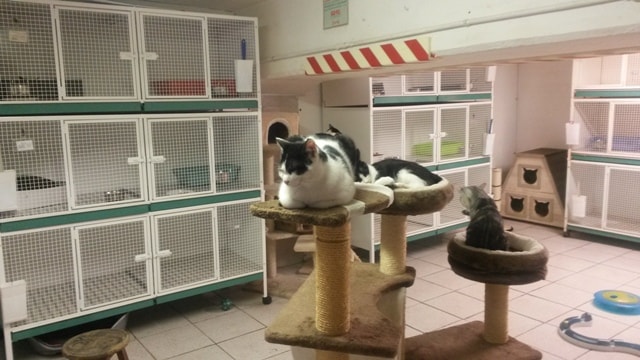 Looking at these cats who socialize with tourists and go around the ruins of the Roman temples is very pleasant, indeed. The ruins are in good state and they say that Julius Caesar was killed in this site.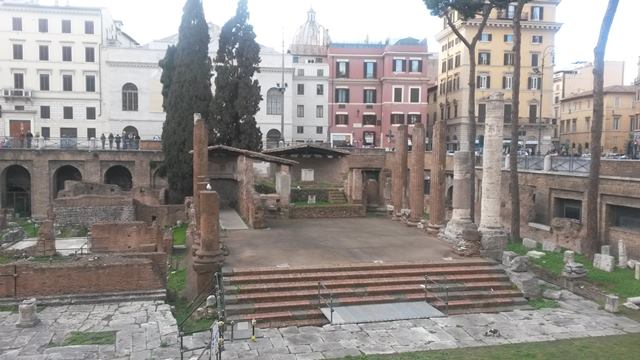 It is very nice to see free cats in the centre of Rome.