From the 10th of may to the 21st of may
Italian Open in Rome marks the beginning of the summer (even if it's not yet summer). It's a very important event for those who love tennis and open air. The tennis matches take place at Foro Italico and last 12 days. The first 5 days concern the prequalification matches  and all the fans can follow the training matches. From the sixth day on, the tournament starts and the matches are in the morning, in the afternoon and in the evening. For further information and tickets visit the official website.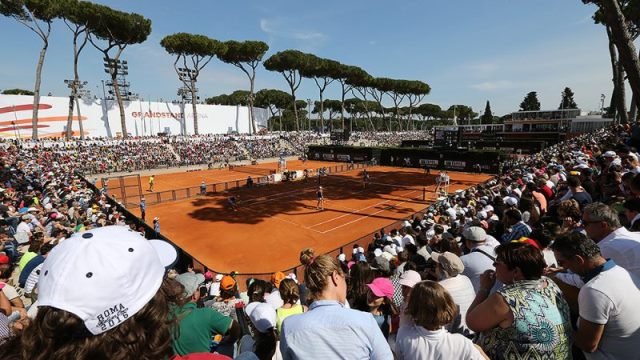 The area where the matches take place is surrounded by greenery and the temperature of the season is the best to take children who can play far from the dangers of the street. In the Foro Italico sport complex there is also the Stadio Olimpico for football, the Stadio dei Marmi, surrounded by 59 marble statues representing various sporting disciplines, for athletics and the Olympic Swimming Pool.