From the 16th of may to the 19th of may 2018 (in Rome 17 and 18)
The Mille Miglia race in Rome. Great sight of vintage cars and not in via Veneto. Cars and drivers come from all over the world to take part in this famous race, born in 1926, going from Brescia to Rome and then back again.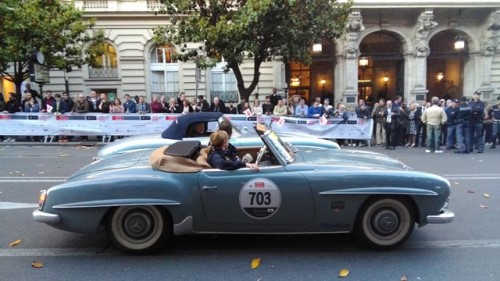 Cars and drivers are introduced to the public in via Veneto and then they go on with the parade through the centre of the city. There is also the Italian champion Giuliano Canè, a very affable and nice person who told us some peculiarities about the race when he stopped for fifteen minutes in via Veneto.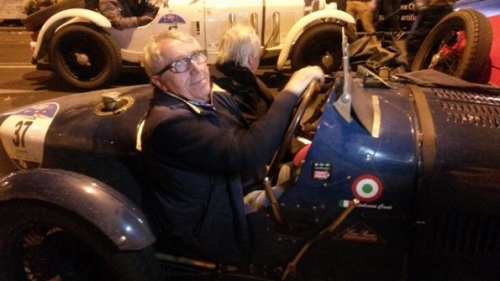 Wonderful atmosphere, indeed. First the new cars by Mercedes and Ferrari paraded, for Mercedes-Benz Mille Miglia Challenge 2016 and Ferrari Tribute to Mille Miglia 2016, and then the vintage cars. Some drivers have on the typical clothes of '20s and '30s and, as it happened frequently in those years, some cars start again with a push or need some water in the radiator.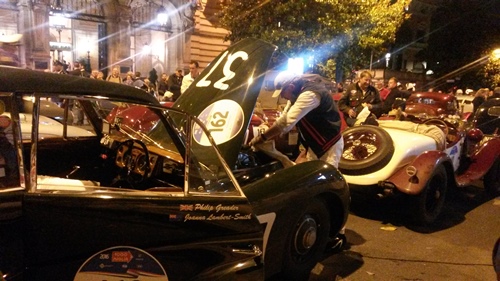 The Mille Miglia race is a jump back into the past which called to mind Nuvolari, Fangio and Ascari. Rome is for a day the magical scenery of the most beautiful race in the world.