Recently I discovered the ancient aperitif in Rome even if it exists long since. Every week the Gusto per Roma Association arranges some aperitifs in the most wonderful archeological sites in Rome. You can enjoy your aperitif among remains and monuments of the eternal city after a guided tour of about 45 minutes.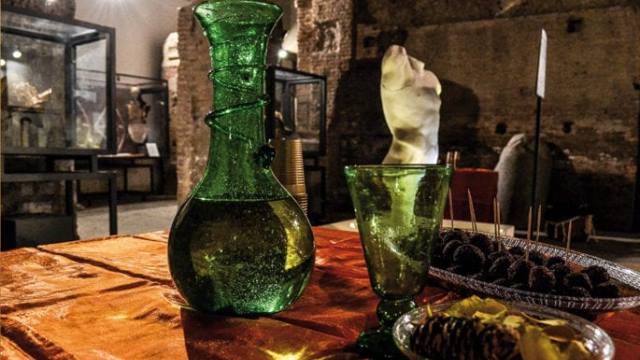 It's amazing they make the recipes of two thousand years ago and you can eat the favourite dishes of the Roman Emperor, but there is also the medieval aperitif during which you can taste the recipes of 1200. The cost of the event is 20€ all inclusive. It's the way to save time putting together culture and the pleasure of enjoying an aperitif in a special place.
For further information and booking online, go to the official website where you can find the events calendar.