Colonna Palace belongs to one of the most famous  and richest family in Rome: the Colonna family. Their fame is due to their antecedent Marcantonio who won at Lepanto against the Turkish army. This important battle has been represented in many frescoes and paintings and we can see it painted on the ceiling of the Great Hall.
The Rooms of the Colonna Palace
The Great Hall is 40 meters  long and 13 meters high and there are plenty of statues, frescoes and paintings. In the palace you can find, rooms, halls that they used for celebrations as engagements, marriages, birthdays, deaths,  etc.

Another particular thing is the 

cannon ball

 on the short flight of stairs of the Great Hall. The ball was shot from the Janiculum Hill to the Quirinale Palace where the pope lived.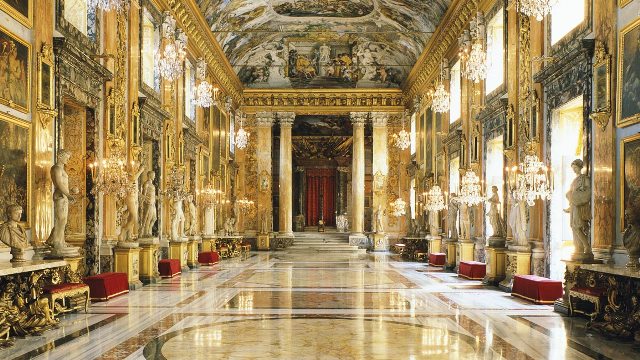 My attention has been struck by the large cabinet made of ebony and ivory in Hall of the Landscapes. The ivory is carved to represent famous paintings by Raffaello and Michelangelo and in the center you can see the scene of the Last Judgment. It took 29 years to make it.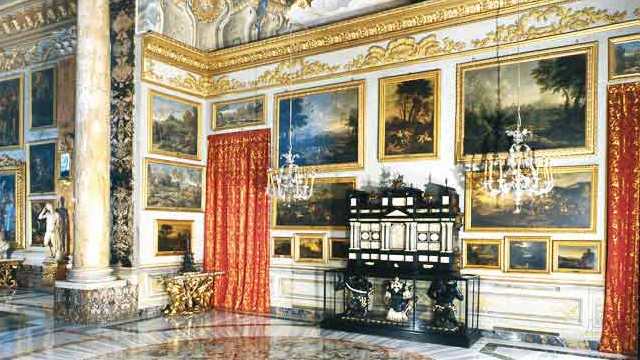 When the pope went to the Colonna Palace, he had his room, the Throne Room, and the throne was against the wall. If the pope wasn't in the throne faced the papal portrait.
In the Mask Room, there is a fountain used to wash clothes: this fountain is an old Roman sarcophagus. It was a kind of laundry room.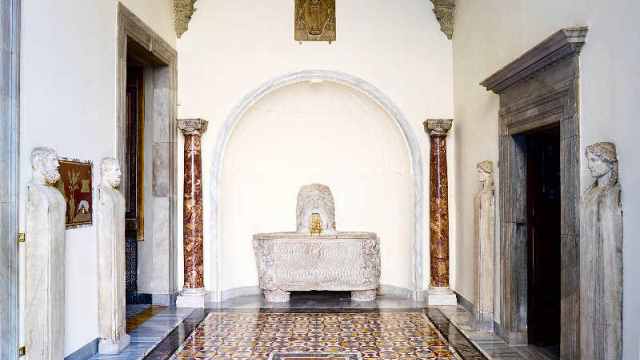 The Dughet Hall is all painted with country landscapes , birds on the ceiling, and thanks to a study of the perspective,  you feel as you are in the nature.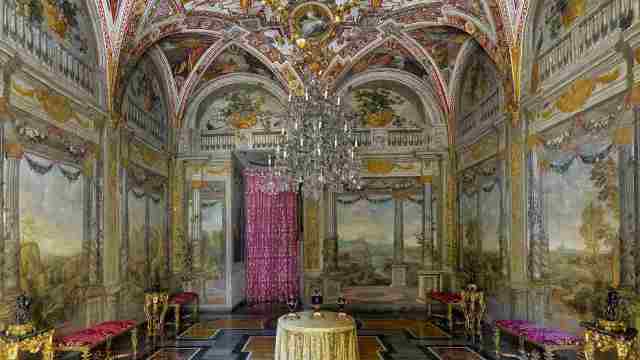 One of the most representative halls is the one of the Battle Column where you find  a red marble column on a pedestal in the center of the room which recalls the family coat of arms. In this room has been made the last scene of Roman Holidays.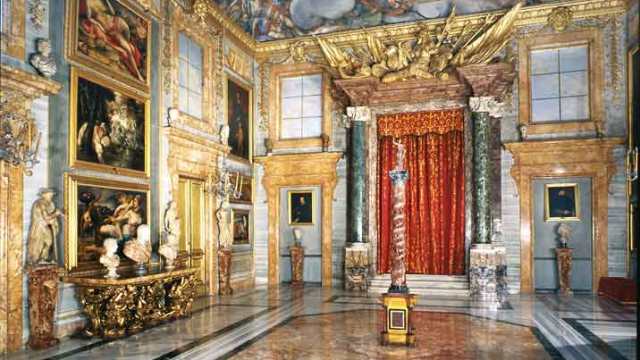 Useful Information
So in the Colonna Palace you find the most precious private collection in Europe, 37 views by Vanvitelli in the Vanvitelli Room, the Princess Isabelle apartment.  You can't miss this jewel of the Roman Baroque. For further information about open day and tickets go to the official web site.