There are many types of holiday accommodation in Rome. However it's not easy to find a nice, peaceful, cheap and central place at the same time. So you start taking the map of the city looking for central places; then you realize that they are too much expensive, and if they aren't, you wonder how it is possible. Then you start underlining less central places but near the underground and you use Google Maps to avoid unreliable places. So you spend a lot of time looking for, underlining, choosing, etc.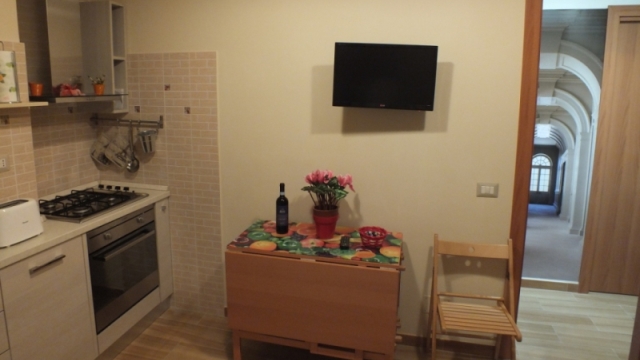 This is the typical problem we meet when we go to unknown places and we can't pay high prices for central Hotels. A blog could help us.
I have often seen Hotels or B&B here in Rome where I never should have slept. So I will recommend you only places, that for several reasons, I have known personally.
There is a guest house, which I've seen during its renovation works, called Mastro Titta. It's a little apartment, on the ground floor, situated  in a smart building just a 3 minute walk to Cipro Underground Station.  It is simple, it has a living room with kitchenette, a big bedroom, a bathroom and it is placed in a quiet area. It is near three Supermarkets and one of them is open H24.
It is in close proximity of S. Peter and you can reach the centre in a walk. The price is good.