Roman cuisine is very particular and there are many places where you can enjoy it. I chose 8 restaurants which both locals and tourists love very much. The classics of Roman cuisine are: tonnarelli cacio e pepe, spaghetti alla carbonara o all'amatriciana, trippa, coda alla vaccinara, abbacchio a scottadito, carciofi alla romana o alla giudia e and many others.
An ancient restaurant in Rome is Checchino dal 1887, in the heart of Testaccio neighborhood and it works just from 1887. It is more and more difficult to find such long-lived restaurants and, moreover, it has been named  "historical establishment". You will enjoy ancient recipes which, now,  are lighter in comparison with the past (tel .+39 065743816).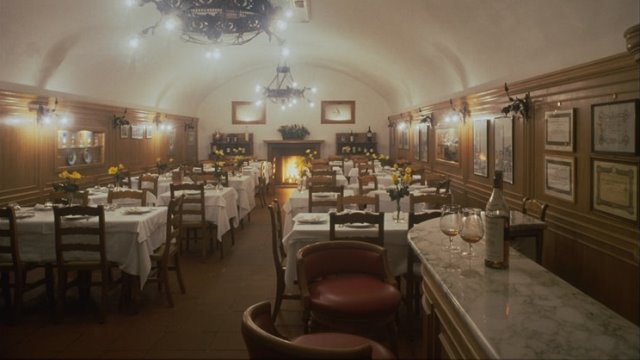 You stay still in Testaccio and Felice restaurant suggests traditional dishes for every day of the week so for example on Thursday there are gnocchi, on Friday fish, on Saturday trippa but you can choose many other dishes (tel. +39 065746800).
Between piazza Nicosia and via della Scrofa there is another "historical establishment", La Campana, where Guttuso, Picasso, Soraya, Pasolini, ecc. passed. It is the most ancient restaurant in Rome and you eat good dishes in a familiar environment (tel. +39 066875273).
Giggetto al Portico d'Ottavia is in line with the previous restaurants. It is in the Jewish Quarter and its highlight is carciofo alla giudia (fried artichoke) (tel. +39 066861105).
Armando al Pantheon is just near the Pantheon in the heart of Rome. The restaurant is tiny but you will not regret it (tel. +39 0668803034).
Romolo alla Mole Adriana is in Borgo Pio near the Passetto. It has a beautiful glass wall on the Mura Vaticane. It has a good cuisine and it is less expensive in comparison with the previous restaurants (tel. +39 066861603).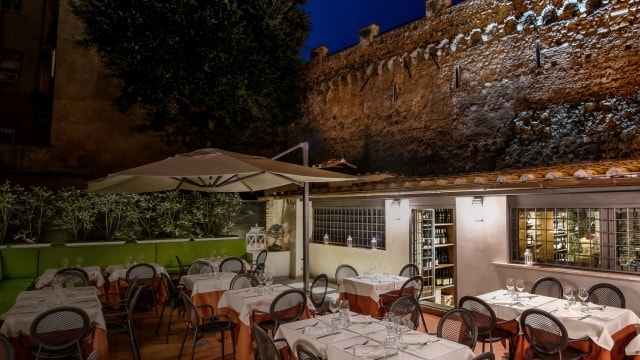 Da Enzo al 29 in Trastevere is cheap,  tiny but its cuisine is worth enjoying (tel. +39 065812260).
La Matricianella steers a middle course between cheap and expensive restaurants and it has a very good wine list (tel. +39 066832100).
It is better to make a reservation calling the restaurants.