Some evenings ago, with some friends of mine, I had a dinner in the Alfredo restaurant (we say da Alfredo). The exact name is "Il Vero Alfredo", (piazza Augusto Imperatore, 30) in front of the Augustus' Mausoleum and near the Ara Pacis. It is the historical Roman restaurant well known in Rome and right now I can say that it lives up to its reputation. You know I'll recommend you only places I verified personally and this time the examination has been very pleasant indeed.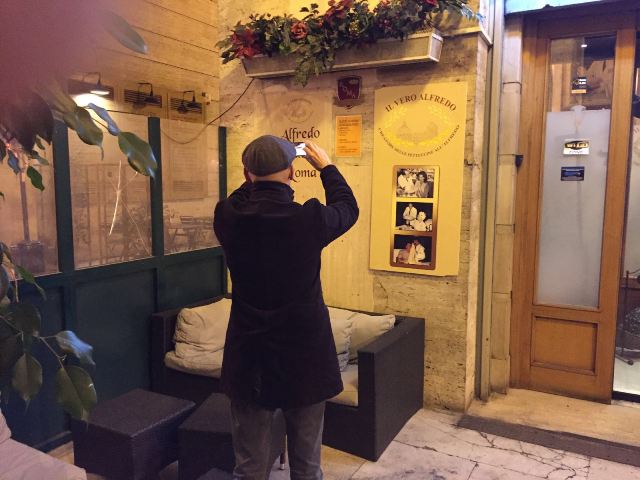 Alfredo restaurant
When you go in the restaurant you find a well-kept vintage place. The staff is polite and qualified and makes you feel at your ease. When you are at table, you have much space around you and there is also a background music. Anyway all this is the background of a very good cooking. I love pasta very little but I eat a very big dish of the famous Alfredo's fettuccine: amazing! We took different dishes to taste more things and they were very good. We'll go back to Alfredo restaurant again.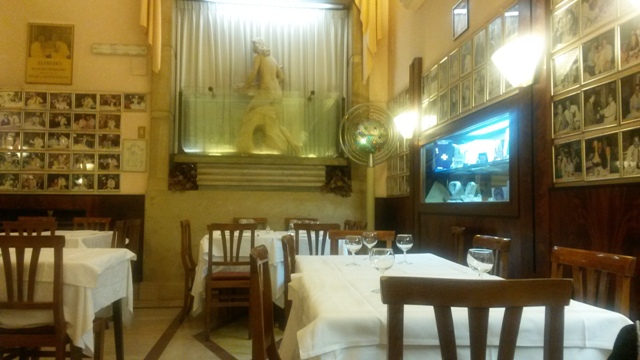 You spend proportionately and you can find all the information about menu and prices in the web site.