From 22 April to 30 October 2016 you can make a travel in Ancient Rome through 2 routes of Imperial Fora. These 2 routes have been realized by Piero Angela and Paco Lanciano. The first one, Forum of Augustus, shows you the reconstruction of places as they looked like at the time of Augustus, amazing special effects and you can listen to the story narrated by Piero Angela. You can assist to the representation from the stand prepared on purpose.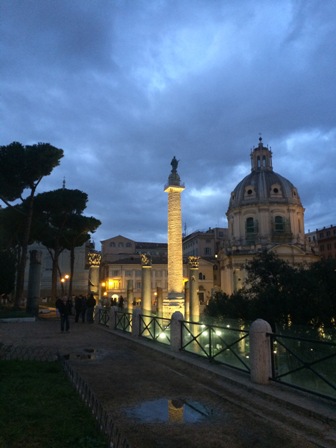 The second one, Forum of Caesar, includes that people will pass through the Forum of Tajan on a walkway and under the underground tunnel of the Imperial Fora, just to the Forum of Caesar. You will listen to the story narrated by Piero Angela, music and special effects. You can find Historical hints in Imperial Fora.
Travel in Ancient Rome
The 2 routes are accessible for disabled people. You can listen to the story in 8 languages.

For information about times and tickets click

here
.