Download these free Rome maps.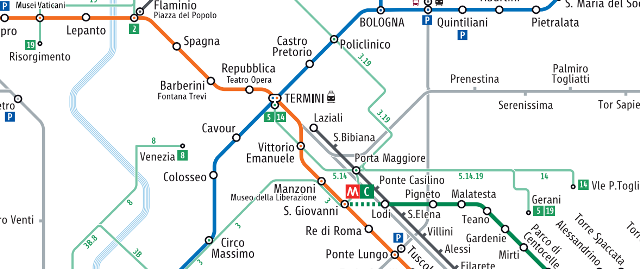 Rome maps
The easiest way to get around Rome is to use public transport. Atac places the maps at your disposal: underground line A, B, B1, C, urban and regional railways, Leonardo express and tram lines. The map.
Now you need the city centre map of Rome and then you can start visiting the city. Anyway you find real-time information about public transport on ATAC web site.