Victor Emmanuel monument was built after the death of Victor Emmanuel II to celebrate him and this is shown by the 12 metre height equestrian statue which represents him. In fact before 1921 the monument was called Vittoriano even if Victor Emmanuel II was buried at Pantheon. It takes 30 years to build it and it was unveiled by Victor Emmanuel III.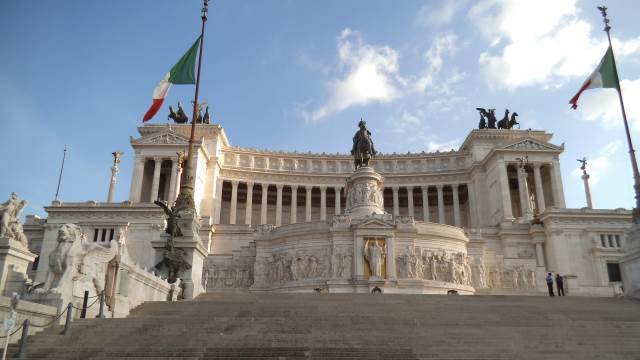 Victor Emmanuel monument is a huge work and it is named in different ways: type-writer, wedding-cake, false teeth, etc., and all the sculptures in it are huge. When the equestrian statue was brought from the foundry to the Altare, there was an inaugural lunch in the stomach of the horse which hosted 21 people.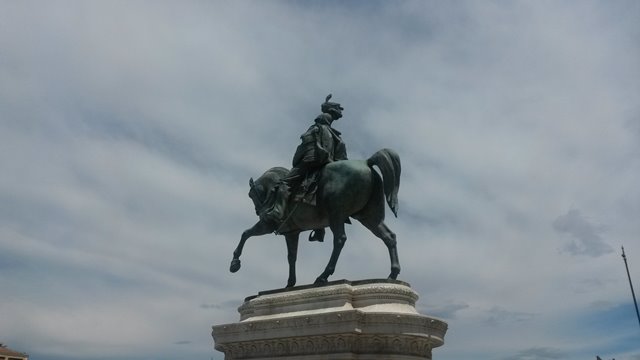 Then it changed the name and it was called Altar of the Fatherland because in 1921 the Unknown Soldier was brought from Aquileia, Udine, to Rome and buried in it.  His travel lasted 5 days because the train which carried the Unknown Soldier was frequently stopped by people and their families who wanted to pay homage to him. So there were five days of political truce during which every party considered that soldier of its own and the Italian Unification was really achieved in that moment.
It is one of the most photographed monuments in Italy and the entry is free.