First visit to Rome? See the best of the city with a three day itinerary.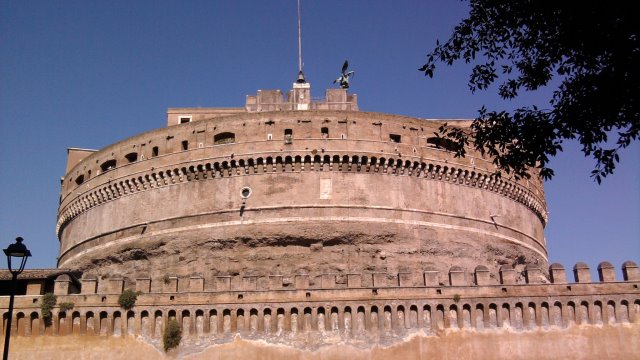 DAY ONE
Morning: Colosseum and Forum.
Start with the Colosseum, symbol of the greatness of Rome, with its gladiators and wild beasts that fought to death and its naval battles.
A stone's throw from the Colosseum are the ruins of Roman emperors' palaces: Forum. You can visit it using the same ticket.
Lunch: Terrazza Caffarelli.  
On the right side of the Altare della Patria, along Via del Teatro Marcello, there are two steps, take the one less steep (there are two lyons) and when you are at the top, go on the right and pass under the arch: you are in Piazza Caffarelli. At the civic number 4, there is a terrace where you can eat at Caffetteria Capitolina, enjoying a beautiful sight on Rome.
Afternoon: Altare della Patria, Basilica di Santa Maria in Aracoeli and Open Bus Tour. 
You are already at the Altare della Patria, which hosts the Tomb of the Unknown Soldier and the Shrine of the Flags, and the Basilica of Santa Maria in Aracoeli.
Now if you go downstairs you find the bus stop. You can make a Rome tour choosing the ticket Hop-on and hop-off that allow you to get off and get on the bus during all the tour without limit. The tour lasts about 1hour and 40 minutes.
Dinner: behind the Colosseum there is Li Rioni restaurant in Via dei Santi Quattro, 24.
DAY TWO
Morning: Castel Sant'Angelo and San Peter's basilica. 
The visit to Castel Sant'Angelo is full of history and you can enjoy a beautiful view. Then very close to Castel Sant'Angelo there is the San Peter's basilica with its particular square.
Lunch: Borgo Pio. 
You can have your lunch in one of the nice restaurant on the right side of the colonnade.
Afternoon: Galleria Borghese.  
From Borgo Pio you go to Via Ottaviano and you take the metro line A to Termini. Your stop is Flaminio. There, in the park of Villa Borghese, there is the Galleria Borghese.
Dinner: Trastevere. 
Trastevere is a characteristic place where people love to go to spend the evening: there are many restaurants and stalls.
DAY THREE

 
All the day: Ostia Antica ruins. 
As Herclulaneum and Pompeii, the visit to Ostia Antica will take the whole day but you will not regret. Inside the archeological site there is a refreshment point.
Dinner: you can find a lot of restaurants behind Piazza Navona on the side of Santa Maria dell'Anima.