The 8th of December is the feast of the Immaculate Conception. Here in Rome, since 1938, there is a very important ceremony for the Feast of the Immaculate Conception: the firemen put a wreath in the hands of the Virgin Mary statue at the top of the column in Piazza Mignanelli, near piazza di Spagna.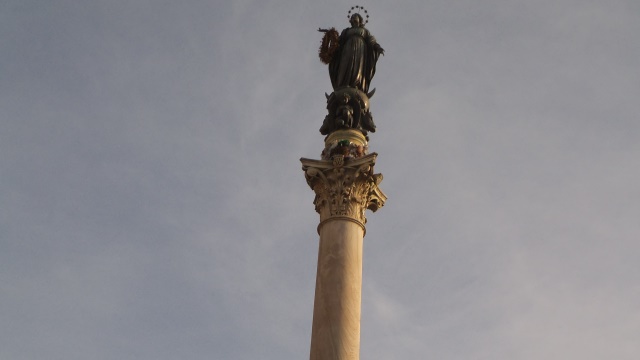 At 7:30 a.m. the eldest fireman in duty of  the fire brigade, puts the flowers using a ladder which is fifty meters long. Then other firemen put the flowers given by citizens, tourists and Institutions at the bottom of the column.
At 4 in the afternoon, the Pope will is in piazza di Spagna delivering a speech in honour of the Virgin Mary.You have a lot of things to do 
.