One of the most famous Christmas cribs in Rome, is the dustmen's one which can be visited all the year, but during Christmas is better. I met its author, Mr Giuseppe Ianni, who worked in AMA, a municipal cleaning enterprise in Rome, and now retired. He started building the crib in 1972 during his free time. From then onwards, he never stopped to improve it also with the help of his colleagues.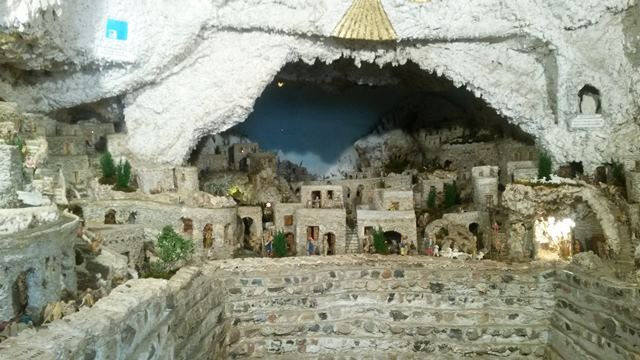 Giuseppe says that he tried to build it as much as possible similar to the Palestine of two thousand years ago: in fact there the grotto and the straw on the floor so that people who come visiting the crib can feel the atmosphere of that time.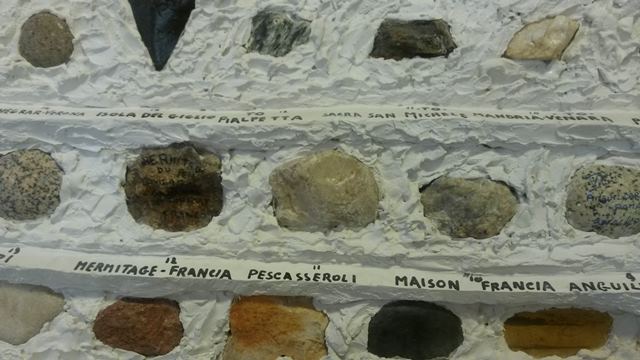 The crib is built with over 2300 stones brought by people coming from all over the world and there is also a moonstone coming from NASA.
The crib is composed from 100 houses made  of Roman tuff, 163 windows, 100 main doors, 52 meters of roads all leading to Jesus' grotto and 270 characters. There is even an aqueduct with water. It's amazing you can see everyday life in the crib. Mr Giuseppe Ianni will tell you all about symbology of the scenes. You are surrounded by a lovely atmosphere.
Useful information
The crib is in Via dei Cavalleggeri, 5 and it is easily accessible. Underground line A at Ottaviano stop or the train F3 San Peter stop or the bus 64 at San Peter terminus. You can also take the busses no. 23, 81, 32, 590 and tram no. 19: they all stop in Piazza Risorgimento.
Free entrance
From Monday to Saturday 9.00 am – 12.30 am / 1.30 pm – 6.00 pm
Sunday 9.00 am-11.30 am.
The time table can change so look at the Comune di Roma Website.